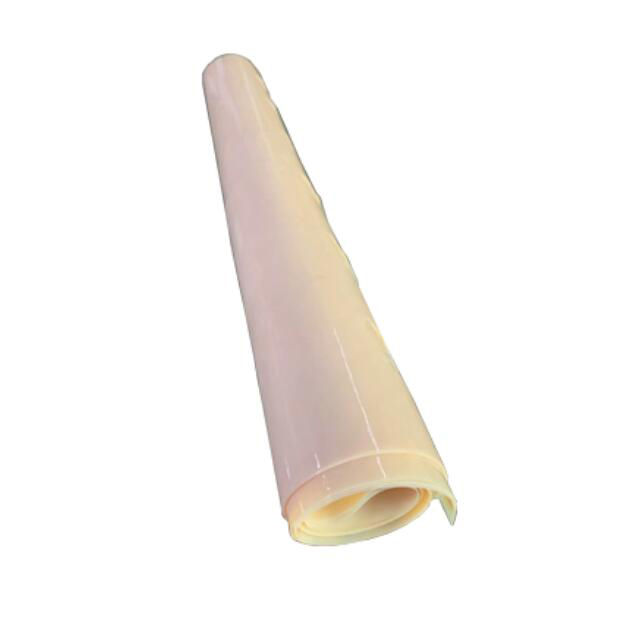 The anion exchange membrane, also called anion permselective membrane is a class of high molecular polymer membranes that contain basic active groups and have selective permeability to anions. They are also called ion-selective membranes. The anion exchange membrane is composed of three parts: the polymer main chain with a fixed group, that is, the polymer matrix (also known as the base membrane), the positively charged active group (ie, the cation), and the anion that can move freely on the active group.
The anion exchange membrane has a very wide range of applications. It is an important part of separation devices, purification devices, and electrochemical components. It plays an important role in the fields of Chlor-alkali industry, water treatment industry, heavy metal recycling, wet metallurgy and electrochemical industry Role. In recent years, with the development of new chemical power sources, the application of anion exchange membranes as battery separators in flow energy storage batteries, alkaline anion exchange membrane fuel cells, and new supercapacitors has also received attention and research.
Characteristics of Ion Exchange Membrane
High acid and alkali resistance, good chemical and physical structure stability
Membrane materials are made of acid-and alkali-resistant macromolecule materials. The tolerance of acid and alkali reaches 6 moL at room temperature. The interface is bonded by covalent bonds, and the structure is stable for a long time. There is no stratification or bubbling in use.
Type of AEM anion exchange membrane:
1, AEM anion exchange membrane for electrodialysis of brine concentration and desalination
2, AEM anion exchange membrane for bipolar membrane electrodialysis to produce the NaOH and HCl from NaCL
3, AEM anion exchange membrane for
diffusion dialysis
to recover the waste acid and waste alkali
AEM anion exchange membrane for electrodialysis :
| | |
| --- | --- |
| Item | AEM70 |
| Thickness(mm) | 0.075 |
| Exchange Capacity (Mol/kg) | 1.0-1.5 |
| Selectivity (%) | 98 |
| Electrical resistance (Ω.cm2) | 4--5 |
| Water Content (%) | 20-30 |
| Burst Strength (Mpa) | 0.25 |
AEM anion exchange membrane for bipolar membrane electrodialysis :
| | |
| --- | --- |
| Item | AEM200 |
| Thickness(mm) | 0.14-0.25 |
| Exchange Capacity (Mol/kg) | 0.5--2.5 |
| Selectivity (%) | 95 |
| Electrical resistance (Ω.cm2) | 3.0-6.5 |
| Water Content (%) | 20-30 |
| Burst Strength (Mpa) | 0.25 |
AEM anion exchange membrane for Diffusion dialysis :
Type
SYDDA1
SYDDA2
Standard
High Flux
Thickness (mm)
0.30~0.32
0.20~0.30
Water content (%)
40~70
20~50
Diffusion Coefficient (10-7m/s)
≥5
≥5
Separation factor H+/Fe2+
≥15
≥15
Applications:
Our Homogeneous Anion Exchange Membrane is particularly suitable for use for electrodialysis in the following fields
1,Desalting, brackish water desalination
2,BPFD making acid and alkali with salt
3,Inorganic salt concentration
Packing:
Length(mm): 12060, 8040,4020,3010